A book about how to create a more inclusive world.
Coming in November 2021 from Ideapress Publishing.
What if we could go beyond the conversation about diversity and take real action?
In early 2021, more than two hundred widely respected experts gathered virtually for the world's most ambitious conversation about diversity. Our aim was to do more than spotlight injustice. We challenged ourselves to imagine how to fix it. The dialogue brought together casting directors, bookstore owners, disabled leaders, healthcare professionals, students, VCs, standup comedians, chief diversity officers, pro gamers, archaeologists, government insiders, startup founders, and even a master puppeteer.
Now for the first time, these solutions are compiled into one groundbreaking volume organized into twelve powerful themes including: storytelling, technology, identity, retail, education and more. Each chapter paints a revealing picture of the world, how it is, how it could be and what needs to happen for us to get there. For newcomers to the topic of diversity, and DEI experts alike, this book offers a much-needed actionable blueprint for creating a more inclusive world for us all.
Jennifer Brown
Founder, Jennifer Brown Consulting
she / her
Jennifer Brown and her team at Jennifer Brown Consulting are committed to building more inclusive and representative workplaces of belonging where everyone can thrive. She is a bestselling author and inspirational keynoter on leadership courage and change.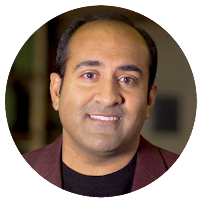 Rohit Bhargava

Founder, Non-Obvious Company

he / him

Rohit Bhargava is on a mission to inspire more non-obvious thinking in the world. He is the founder of the Non-Obvious Company, a popular keynote speaker, and the #1 WSJ bestselling author of seven books on marketing, trends and the how to predict the future.
Andrius Alvarez-Backus (he / him)
Writer/Graphic Designer, Jennifer Brown Consulting
Andrius Alvarez Backus is a content writer, research assistant, and graphic designer at Jennifer Brown Consulting. He is currently studying fine art at The Cooper Union in New York City.
Chhavi Arya (she / her)
Co-founder, Ideapress Publishing & COO + Producer, Non-Obvious Company
Chhavi Arya is the co-founder of Ideapress Publishing and the producer of the Non-Obvious Beyond Diversity Summit. She spent 10 years teaching elementary school, pioneering diversity curriculum and programming that was used across Ontario, Canada.
Karen Dahms (she / her)
Senior Research Director, Jennifer Brown Consulting
Karen Dahms is a writer, researcher, advocate and change agent for social justice and diversity, equity and inclusion. She is the Senior Research Director at Jennifer Brown Consulting.
Sandhya Jain-Patel (she / her)
Co-Founder, SRC Partners
Sandhya Jain-Patel is a passionate DEI professional devoted to culturally accurate storytelling in media and entertainment. She is co-founder and managing director of SRC Partners.
Kaleena Sales (she / her)
Professor, Tennessee State University
Kaleena Sales is an author, illustrator, and graphic design educator at Tennessee State
University, an HBCU in Nashville, TN. Her research focuses on minority culture and aesthetics.
Monika Samtani (she / her)
Co-Founder, The Fem Word
Monika Samtani is the CEO of Ms. Media and co-founder of The Fem Word. As a media and entertainment professional, building a culture of authenticity is rooted in her work—producing, storytelling, publicity, coaching, and speaking.
Zharia Shinn (she / her)
Collage Artist/Illustrator
Zharia Shinn (she/her) is a portrait collage artist based in NY. With a BFA from RISD, her vibrant collages defy pre-existing notions of beauty and promote inclusivity of the African Diaspora.