Inclusion:


Diversity, The New Workplace & The Will To Change
This is not simply a book. It's a call to action.
A call to embrace diversity—of race, orientation, thought, approach, and experience.
A call to be energized by equality.
A call to rise up and champion a more inclusive workplace and company culture.
No matter what your role—an executive, a manager, a business owner, or someone just getting started professionally—you have the power to drive change and influence organizations. Jennifer Brown's new book, Inclusion: Diversity, the New Workplace & the Will to Change, gives you the tools to do exactly that.
The tricky part? We will only succeed in this transformation if those in leadership collectively pivot from command-and-control management styles to reinvent how we look at every organization's greatest asset: people.
The exciting part? There's no better time than now. And when we build systems that embrace diversity in all its forms—we directly impact the bottom line. Simply put: harnessing the power of diversity and inclusion is essential for the very viability and sustainability of every organization.
The unexpected part? When you start to actively make space for diverse voices, stories, and truths, you start discovering your own voice, story, and truth on deeper, and more powerful levels. (Yes, it is indeed the gift that keeps on giving.)
Inclusion imparts critical knowledge, cutting-edge data, and time-tested strategies that Jennifer and her team have implemented at Fortune 500 companies around the country. These strategies will allow you to empower members of your entire organization to utilize all of their talents and potential to drive positive change and the future of work.
It's time to go beyond hopeful ideals and into change-inducing action. Because when people feel welcomed, valued, respected, and heard by their colleagues and organizations, incredible things happen.
And who doesn't want to be a part of something incredible?
Enter your name and email below to get the first chapter free!
JBC will use your collected data to send you a free book preview. You may opt out of receiving this communication by clicking the unsubscribe link on our newsletter or emailing your request to info@jenniferbrownconsulting.com.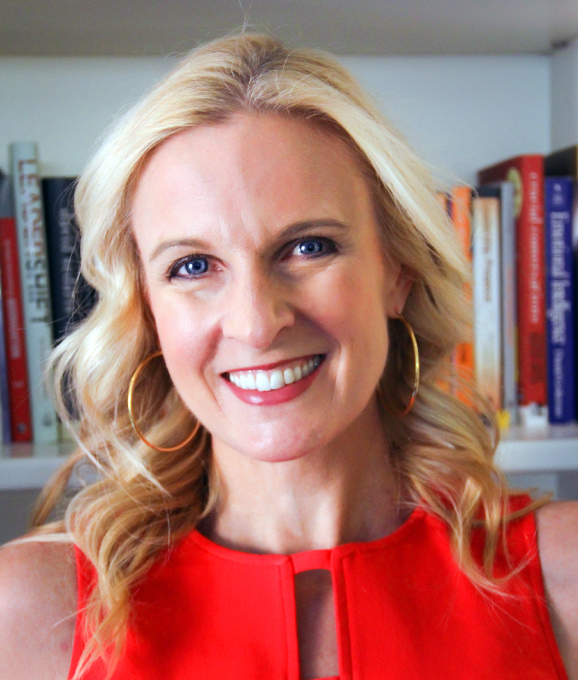 A bit about Jennifer:
Jennifer Brown is a leading diversity and inclusion expert, dynamic keynote speaker, best-selling author of the book Inclusion: Diversity, The New Workplace & The Will To Change, award-winning entrepreneur and host of The Will To Change podcast, which uncovers true stories of diversity and inclusion. As the founder, president and CEO of Jennifer Brown Consulting, Jennifer's workplace strategies have been employed by some of the world's top Fortune 500 companies and nonprofits—including Walmart, Microsoft, Starbucks, Toyota Financial Services, T-Mobile, and many others— to help employees bring their full selves to work and feel Welcomed, Valued, Respected and HeardSM.
Buzz about Inclusion
"You no doubt receive hundreds of these emails every month I'm sure, but I could not stop myself from reaching out to let you know how much of an impact your book had on me. Admittedly, it took me longer to finish the book than it should have. I couldn't go more than a few paragraphs without scribbling all over the pages. There is so much highlighting, underlining, circling and note-taking throughout my copy that I felt like a college student again. So thank you. Thank you for writing such a thoughtful, intelligent, inspiring and thorough manual on D&I in the workplace. My head is filled with so many thoughts and ideas, I don't even know where to begin. I eagerly await your next publication!
— Christina Selk
"I'm about half way through and loving the book, Jennifer! This comprehensive work builds an arc perfectly on the necessity for corporations to embrace all, in order to succeed. There's so much here that is hands-on, and immediately useable to the motivated reader. The hard work here is in building new mental and communication structures to reduce fear and instead work to connect.
— Jackie Kellso, President, Pointmaker Communications, Inc.
"Wanted to let you know that I finally finished reading your new book. Actually I finished a few weeks ago. It was great, very accessible for those who are not D&I practitioners, with lots of insights for those of us who do this work every day. I have already recommended it as a must read for our entire D&I team and shared it with a number of others in our organization.
—Shavondalyn Givens, NASA
"I began to read your book during the weekend and could not put it down. I will be recommending it as required reading for our entire D&I task force. As one of the few women serving on three financial institutions board, I am passionate about advocating for women to have a seat at the table."
—Grace Vandecruze, M Financial
"Given the changing times and the uncertainty we face in the world today around safety, trust in the system, and globalization of the economy, we need to create safe spaces for everyone to be themselves and bring their authentic selves to work and home. Jennifer Brown's book is a real testament to driving change in this new era. It's a call to action, with a useful and practical set of tools that can be implemented by those who truly care and want to make things happen."
Patsy Doerr, Global Head of Corporate Responsibility and Inclusion, Thomson Reuters
"The ever-growing research on the business value of an inclusive workplace is overwhelming. The hard job is no longer making that argument. The hard job is grounding these aspirations in actual decisions and behaviors in the workplace. Jennifer Brown is a leader of this focus on data- and outcomes-driven change. This book is an exceptional opportunity to learn how to build a better company."
Dr. Vivienne Ming, neuroscientist and entrepreneur, researching the future of human capital
"Jennifer's thought leadership in the field of diversity and inclusion will undoubtedly help shape a larger vision for what is possible and inform the questions we should all be asking ourselves and one another. This book will inspire all of those who have felt disengaged and disconnected, who struggle to find their unique voice—their truth—and bring their fuller selves to any part of life."
Dr. Shelton Goode, Director of Diversity and Inclusion, Oshkosh Corporation; Author, Diversity Managers: Angels of Mercy or Barbarians at the Gate
Take The Quiz Today
This is some paragraph text that explains why people should take the quiz and what they are going to get out of taking the quiz. At vero eos et accusamus et iusto odio dignissimos ducimus qui blanditiis praesentium voluptatum deleniti atque corrupti quos dolores et quas molestias excepturi sint occaecati cupiditate non provident, similique sunt in culpa qui officia deserunt mollitia animi, id est laborum et dolorum fuga.